Plasma Systems for the Semiconductor Industry
In wafer processing as well as during packaging of the devices, our plasma systems remove unwanted impurities and organic layers such as photoresist after the corresponding process step without damaging the nascent device. This technology guarantees our customers an optimum yield in production.
We provide the systems as batch systems for plasma processes with multiple magazines simultaneously or as automated systems in which the strips are loaded from the magazine into the chamber in multiple tracks in parallel and processed. They are then loaded back into magazines depending on the preferred embodiment. There are a wide variety of applications for cleaning and activation, from wire bonding, BGA, and flip-chip processes to mold underfill and encapsulation of the finished components.

For more information about the systems click one of the buttons below

The front-end systems are plasma systems with manual or automatic loading that are available either as a cost-effective batch system or as a single-layer system for higher requirements in terms of process results. Our systems are mostly used in the lithography of wafer fabrication in order to remove photoresist or to prepare the wafers for a subsequent step.

For more information about the systems click one of the buttons below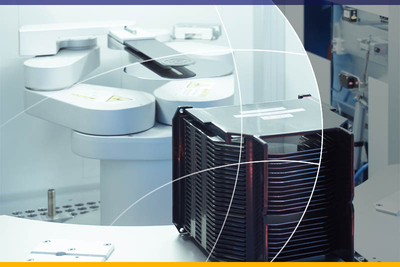 Removal of photoresist (also known as "stripping" or "ashing") is a widely used process in the manufacture of semiconductor components, MEMS or optoelectronic components. A plasma process under microwave excitation is mostly used here. This process enables a high removal rate along with minimal damage to sensitive C-MOS components. It is used for full ashing of the photoresist and for partial removal (descum or flash process) as pretreatment for subsequent process steps.

Depending on the properties of the components and the requirements for a cost-effective procedure, the process is performed with batch sizes of 50 wafers, with a 200 mm diameter in 25 wafers per run. The advantages of the batch process are an unbeatable cost benefit as well as the property of being able to remove the paint from both sides of the wafer simultaneously. In addition, our systems are able to perform the process in a temperature-controlled manner without exceeding a preset maximum temperature.

For challenging applications, we manufacture systems with a single-layer process up to a wafer size of 300 mm. More precise control of the process is possible here, providing optimum results for removal rate, uniformity, and endpoint detection.

Most processes are based on an oxygen process, while some use special additive gases, depending on the requirements of the materials to be processed. In the case of sensitive layers with a tendency to oxidation, a hydrogen process is alternatively available in order to prevent oxidation of exposed layers.

Plasma Processes for Bonding

Our special cleaning processes are widely used before wire bonding or casting of components, as cleaning before underfilling of flip-chip components, in the removal of surface oxide layers, and in surface activation. Depending on the type of application, we use different types of plasma excitation and system configuration. For mass production, we mainly use the systems with manual loading, as the cost/benefit factor is unbeatable thanks to the combination of a simple design and a high throughput.

To the batch packaging systems

Surface conditioning by means of plasma processes is common practice in today's semiconductor industry when it comes to improvement of yield and reliability. Before wire bonding in particular, cleaning of bond surfaces by means of plasma on the die and the lead frame are now an essential process because of the increasing copper-wire requirements. This process ensures a high yield. Our high commitment to product quality and traceability of production has led to the development of systems with automatic loading here.